---
Hello I am Sam!  Come to the 13th Annual Step Up for Down Syndrome Event! Sam and his family are excited to join YOU and step up for Down syndrome. Be sure to register!!!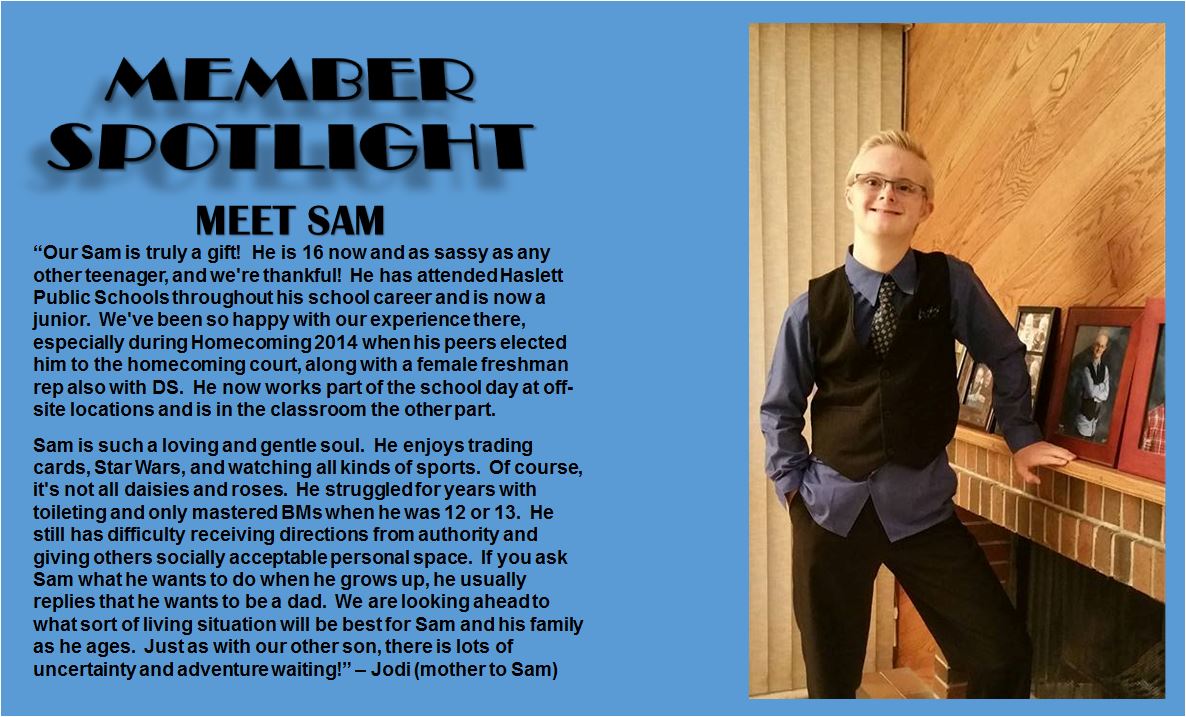 ---
Step Up For Down Syndrome


October 2, 2016
CADSA's local Step Up for Down Syndrome walk is one of 300 events held annually across the country focused on increasing funding and awareness for individuals with Down syndrome and their families. We estimate 600+ people will attend our event, making it our largest fundraising event of the year.
We have raised
$3,160.00
of our goal.
---
The CADSA mission is to provide resources, education, advocacy and community awareness for people with Down syndrome and their families in mid-Michigan. 
 
---
Our programs are designed to further our mission and provide much needed services for our constituents.
Take a look.

Fundraisers and events help us raise awareness and generate crucial resources to serve our community. Join us at our next event and see how you can get involved.
Find out more.

Improve your community by joining our cause. You'd be surprised at what a huge difference a little bit of your time can make.
Read more.