Wharton Lion King Reserve tickets now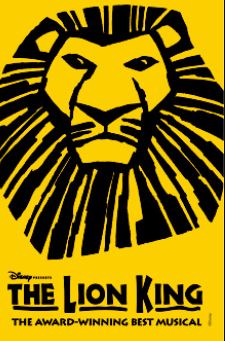 IF YOU WOULD LIKE TO BE PLACED ON THE WAITING LIST PLEASE CONTACT THE CADSA OFFICE (517)333-6655. WE ARE WORKING TO GET MORE TICKETS SECURED FOR CADSA MEMBERS.
Lion King The Musical-Saturday, July 21 at 2:00 PM CADSA has reserved tickets for current CADSA Members (Limited Quantity) CADSA reservation of tickets will open May 14, 2018 at noon on the CADSA website here!
Experience the stunning artistry, unforgettable music and the exhilarating choreography of Disney's The Lion King. Now is the time to join the circle of life at Broadway's award–winning Best Musical.