Patrick O'Keefe CADSA Board Member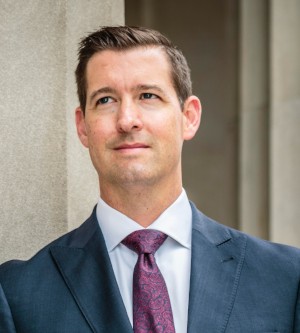 Patrick graduated in June 1993 - Graduated from Grand Ledge High School with high honors - AllState
in and third team All-American in baseball. Holds third highest RBI total in a season in Michigan High School Athletic Association with 81- http://www.mhsaa.com/sports/baseball/recordbook/individualrecords.aspx
In May 1997 he graduated from University of Notre Dame - lettered twice in baseball and was member of two conference championship teams. He went on later to serve May 1997 - December 1998 - special assistant to former attorney general Frank J. Kelley. Patrick continued his education and in May 2003 - Graduated from Michigan State University College of Law. His law career includes: August 2003 - 2007 - Assistant Prosecutor in Kent County under prosecutor Bill Forsyth - quickly earned a reputation as a tough, fair, and talented trial attorney -tried countless jury trials. August 2007 - Assistant Prosecutor in Ingham County. August 2013 - present - private practice of law at O'Keefe Law, PLLC www.okeefelaw.net May 2014 - attained board certification as trial attorney, becoming one of only 12board certified trial attorneys in Michigan.
Patrick is married to Dr. Breanna O'Keefe and they have six children: Liam (14); Aidan (11); Brynn (7); Nolan (6); Patrick III (2); Emmie (2). He is an active member of Riverview Church in Holt. Patrick and Dr. O'Keefe have 2 cousins with Down Syndrome.